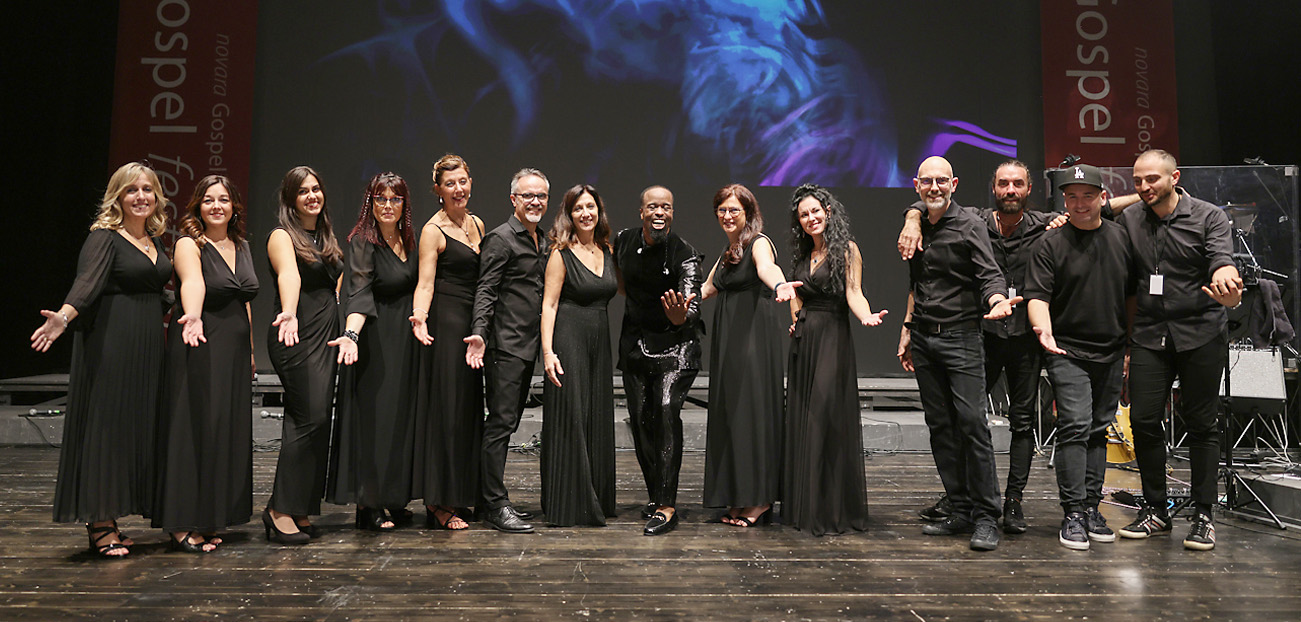 Brotherhood Gospel Choir was born in 1997 and is directed by the italian musician and architect Paolo Viana.

Winner of 5 Gospel Music Awards (GMA) Italy and GJF Award,the choir has collaborated with famous American artists as Kirk Franklin, Myron Butler, Michael Stuckey, Richard Hartley Isaac Simpson, Kimberly Ann Covington, Arthur Miles (Zucchero's vocalist) and with London artists as Wayne Ellington, Colin Vassell, Michelle John, Carla Jane, Lurine Cato and Karen Gibson. 2007 marked a memorable and an exclusive event in Italy with the legendary Texan artist Kirk Franklin, who performed at the Sporting Palace Novara with an audience of 4000 people coming from all over Italy.

Since 2005, the Brotherhood Gospel Choir Association, under the artistic direction and organization of Paolo Viana and Sonia Turcato, has been organizing the Novara Gospel Festival, an event that has acquired much prestige, inviting some of the most famous globally renowned contemporary Gospel artists every year. The festival has raised both the number and the level of interest of many fans so much that it was awarded "The best gospel event in Italy" by GMA (Italy) in 2012, 2013 and 2016, an important recognition and confirmation of the validity of the artistic quality of the previous editions of the event.

Brotherhood's repertoire is a result of carefully chosen songs from best contemporary gospel and from different genres as Jazz, Blues, R&B, Hip Hop, Rock, Latin and Funky. This makes it very peculiar, enjoyable and interesting to listen to.

The choir is available for concerts in theaters, squares, churches, festivals, special events, conventions, aperitifs, company dinners, weddings, with a possibility of personalized performance, including participation of international special guests.