The Brotherhood for Your Wedding Day
The music for wedding celebration is an important element that should not be underestimated. It is the soundtrack that will brighten the "yes" moment and that will remain forever in your memories.

The Brotherhood Gospel Choir will make the wedding celebration magical and special, bringing a touch of freshness and originality to your day. The proposed songs will create a joyful and emotional atmosphere with their fascinating harmonies.

As an alternative to the wedding celebration, it is possible to request the choir for the civil ceremony or for the aperitif.

The Brotherhood Gospel Choir is available for weddings in Piedmont (in the provinces of Novara, Vercelli, Biella, Alessandria, Turin), Lombardy (in the provinces of Milan, Monza Brianza, Varese, Como, Bergamo), Val D'Aosta and Italian Switzerland, with a group from 4 to 8 elements on musical bases, depending on the size of the Church or the location, always guaranteeing a professional, engaging and exciting result.

On request VIP and Luxury Wedding packages, with completely live music.
PRESS PLAY TO LISTEN TO OUR DEMO
Some memory pictures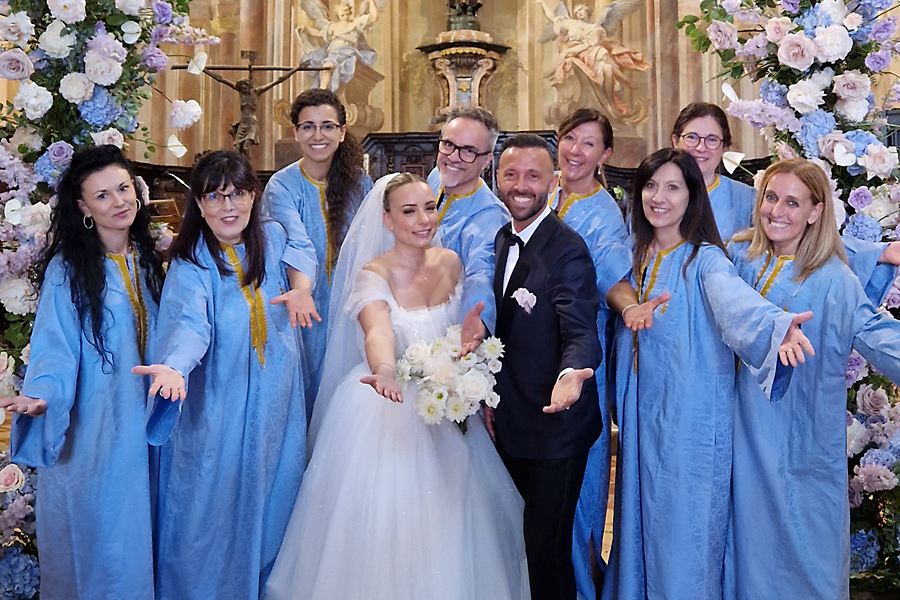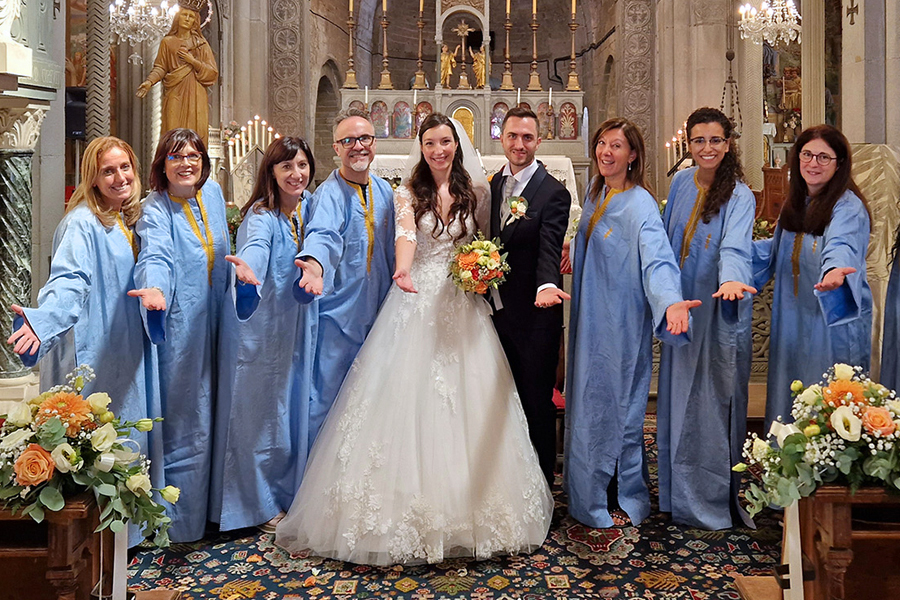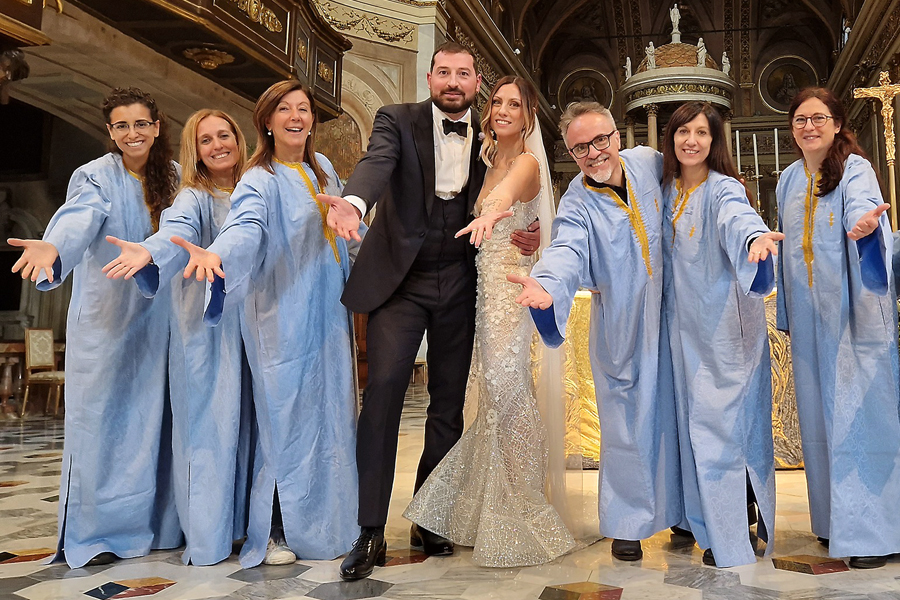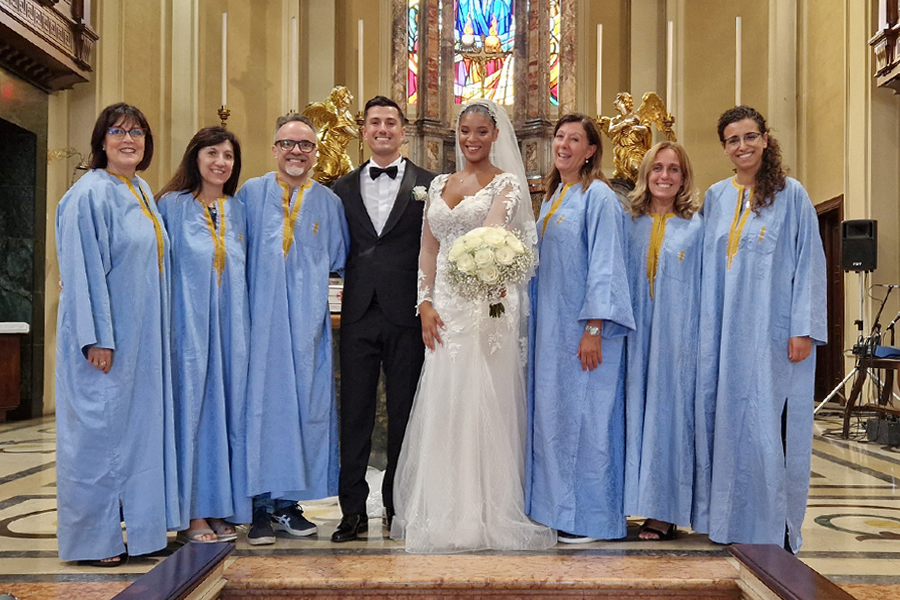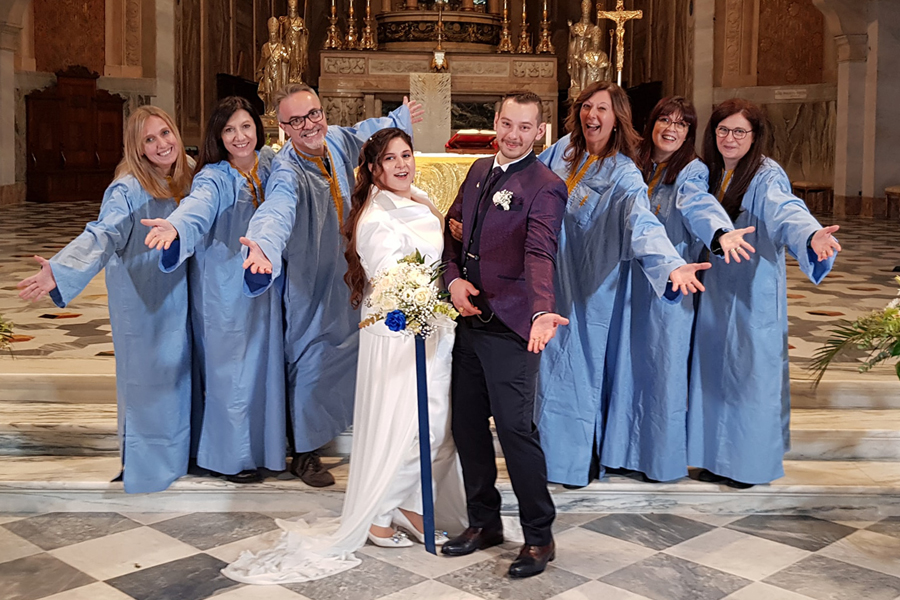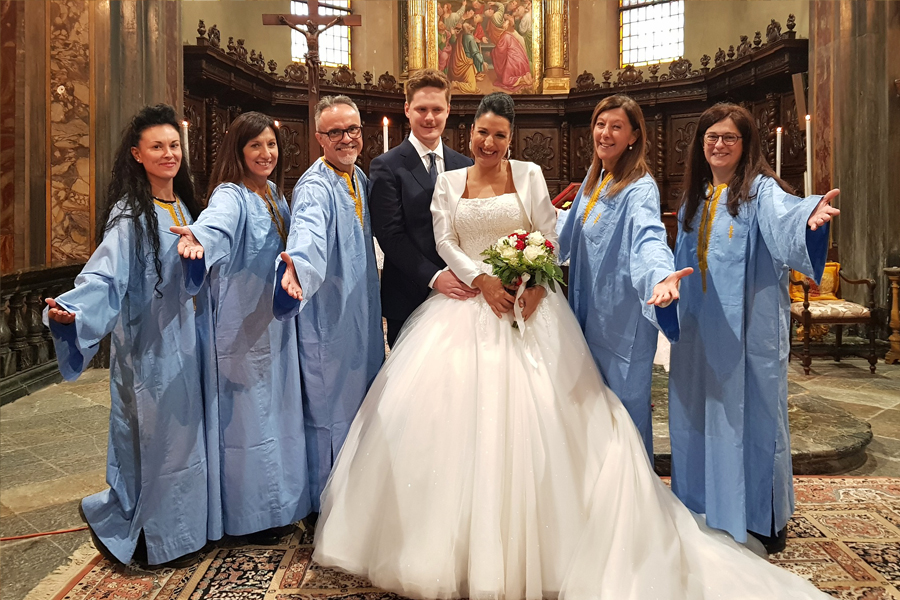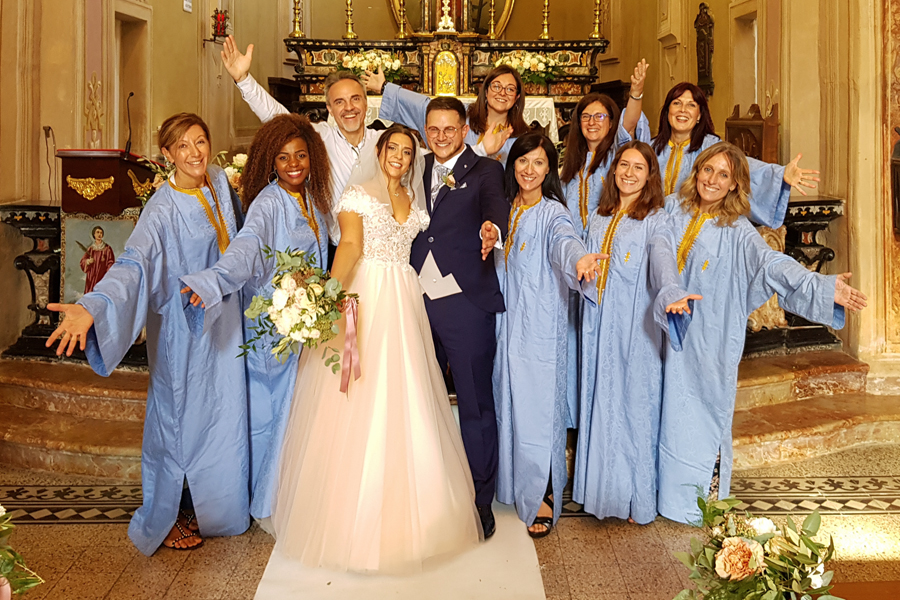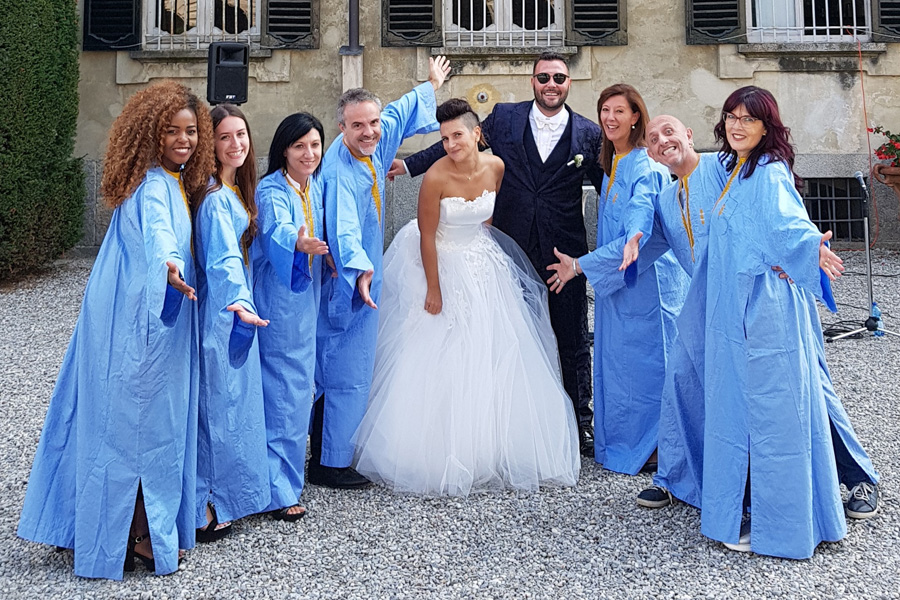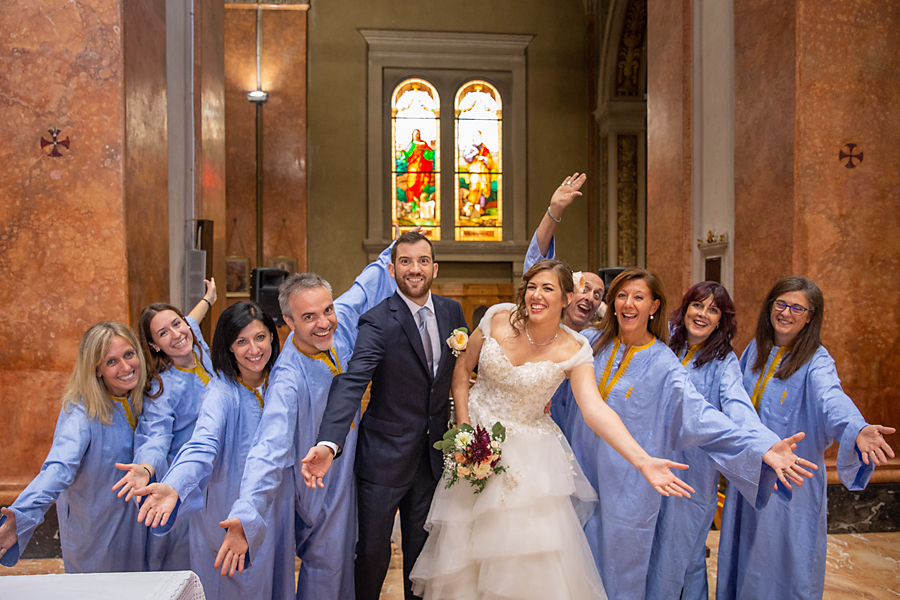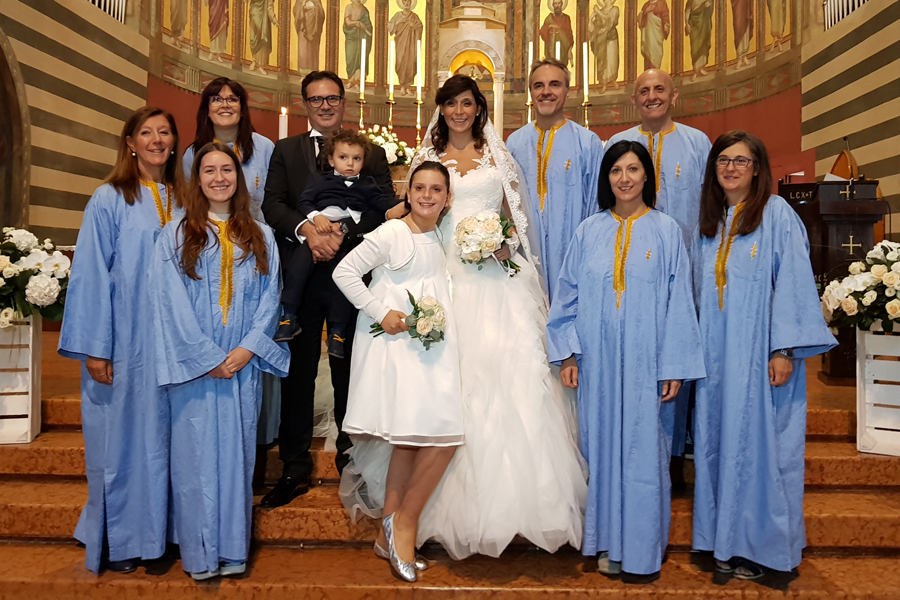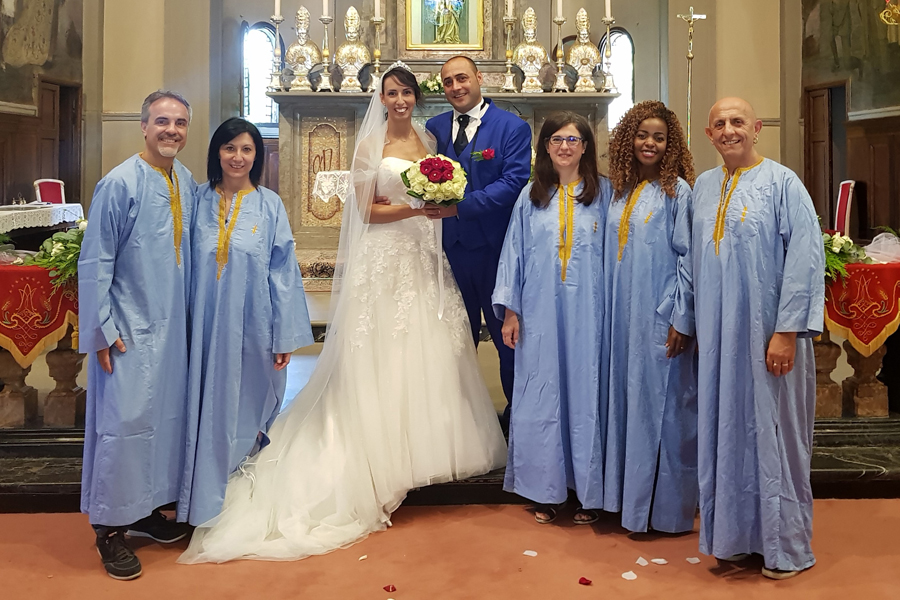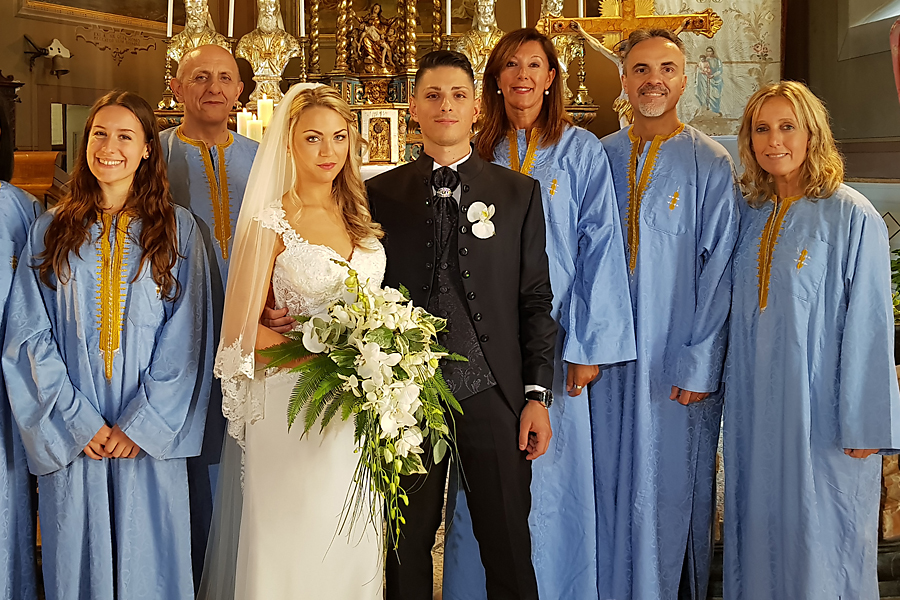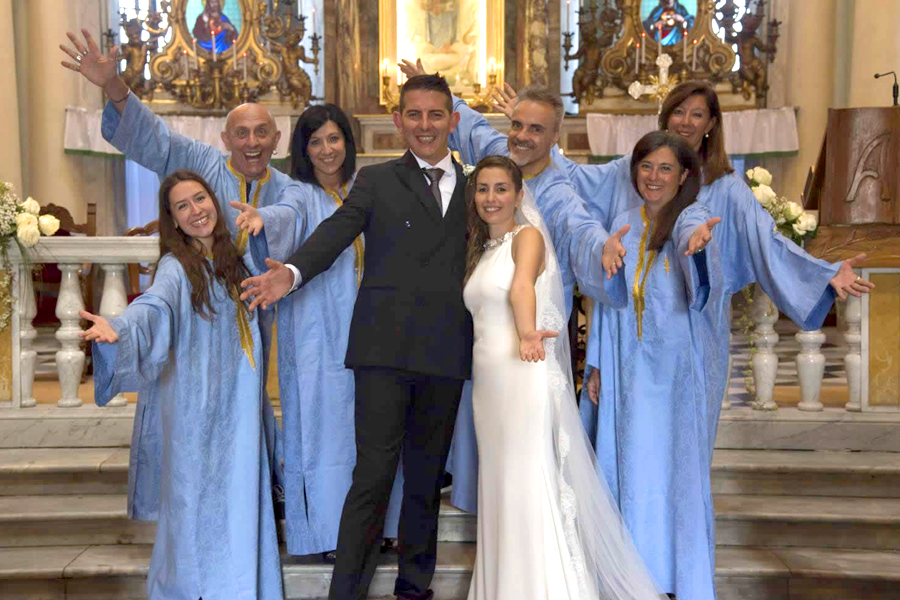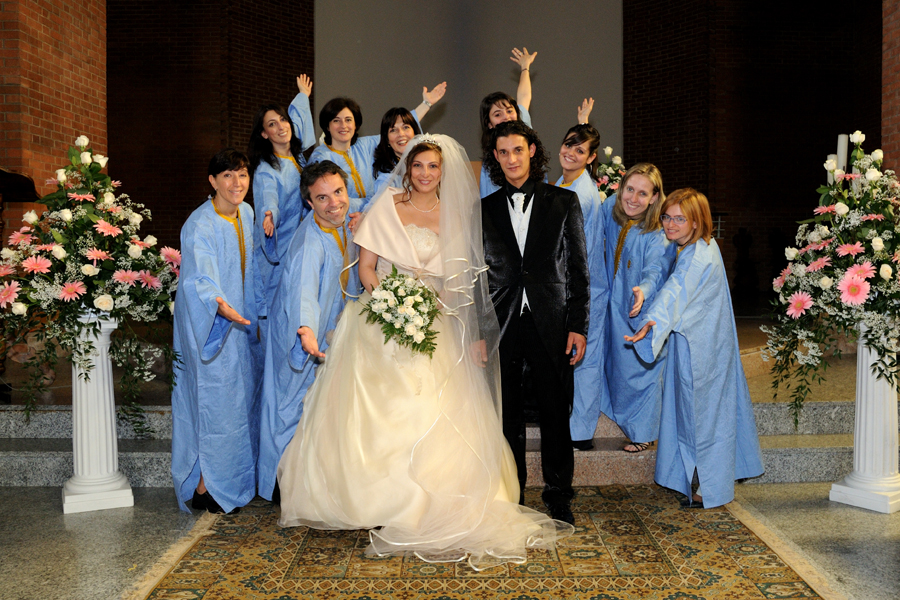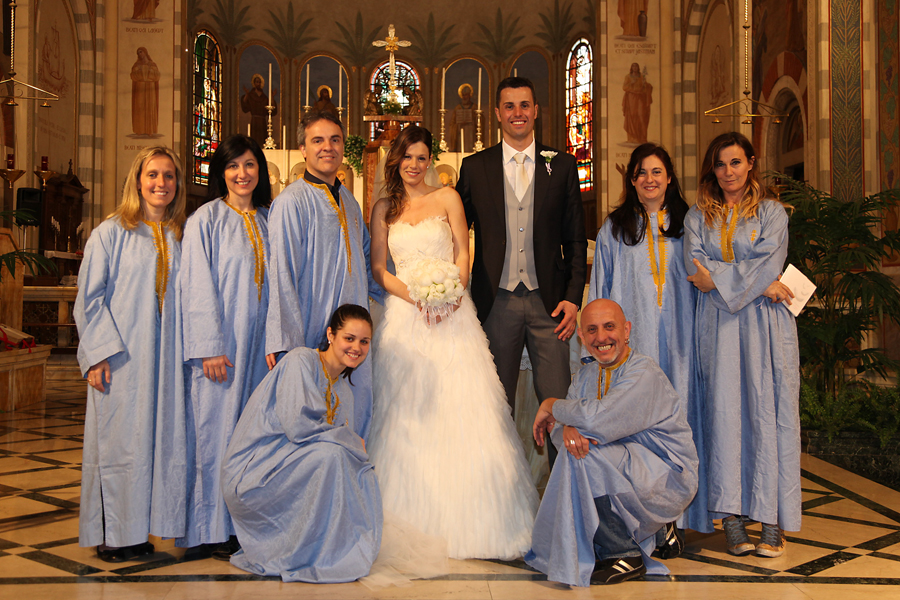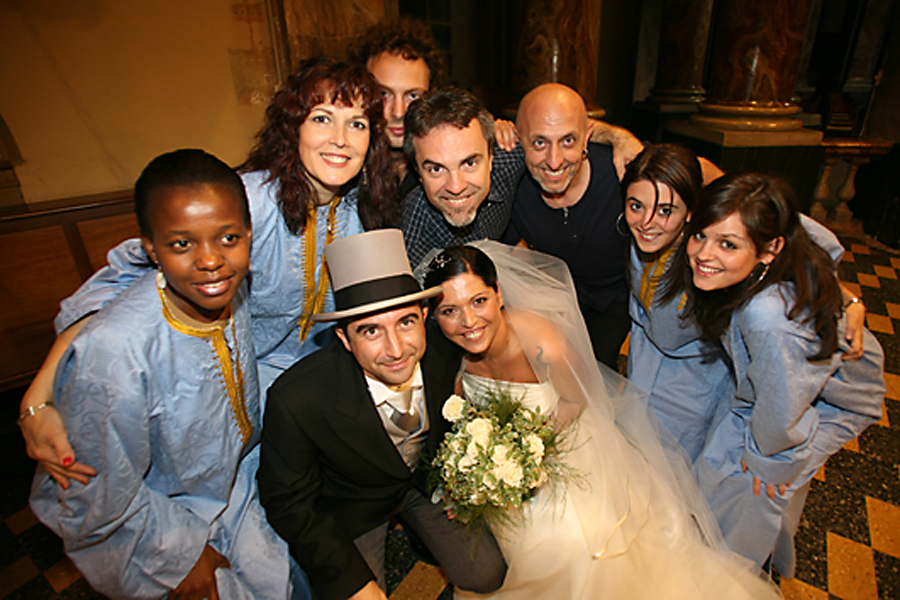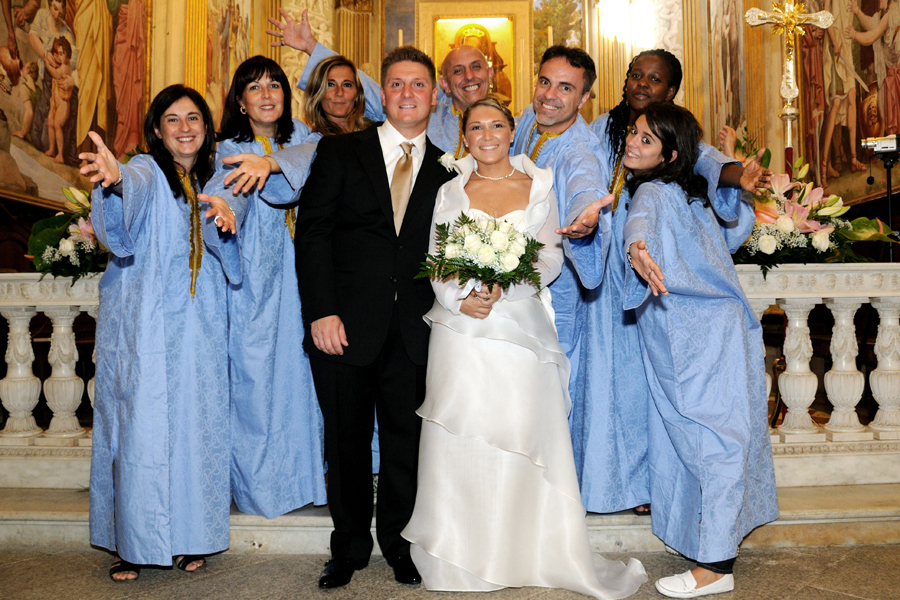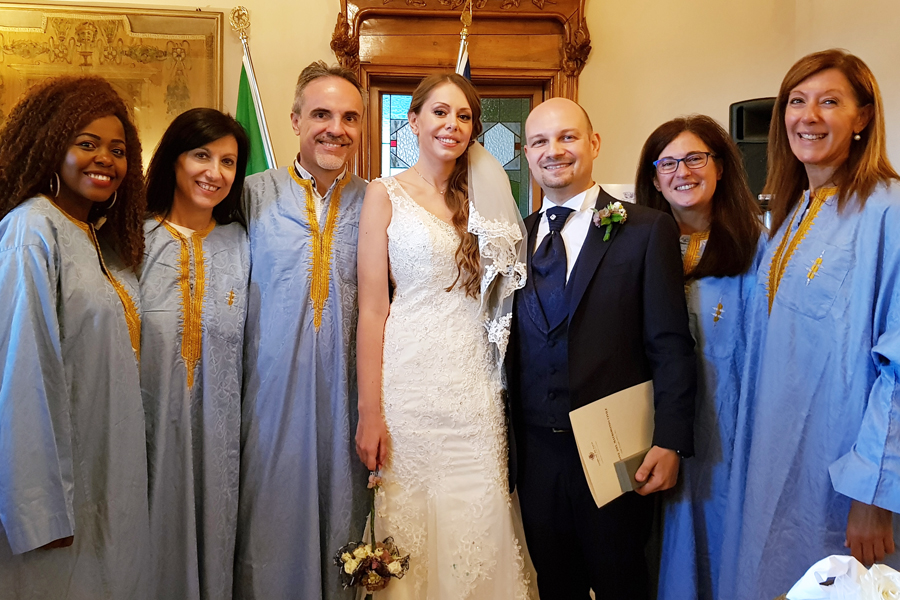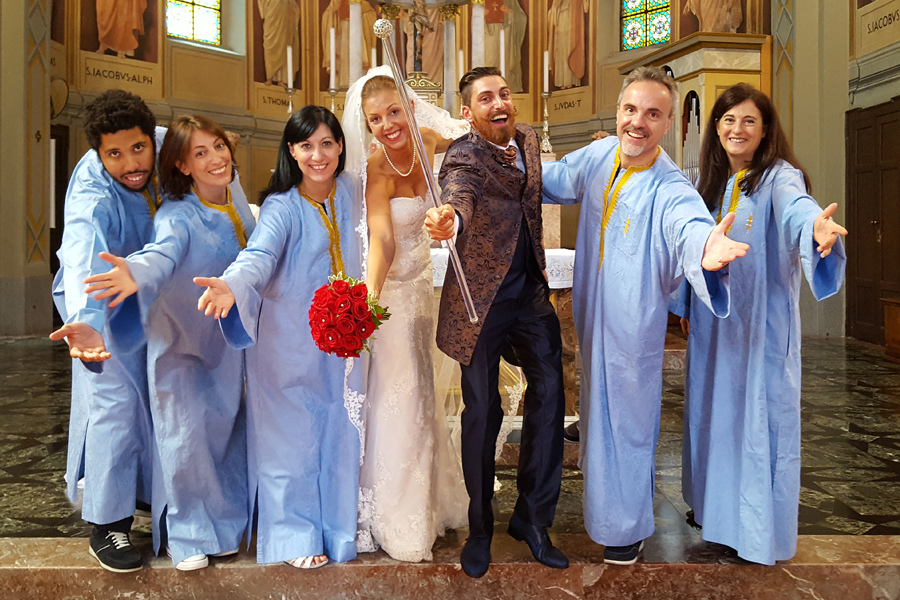 Elena and Andrea

Andrea and I wanted to thank you from the bottom of our hearts for creating a wonderful atmosphere during our wedding. Emotion, joy and happines were the protagonists during the celebration. Thank you for the enthusiasm and serenity that you have transmitted to us and to all our guests. We really couldn't wish for anything better!

Giorgia and Mattia

Thank you guys, you were wonderful... You have contributed to making this day so important, unforgettable!
Thank you again very much!

Chiara and Giulio

Before leaving for the honeymoon we wanted to thank you for everything! You were truly wonderful and very good! In church the only moments I relaxed were those of your songs! We will advertise you!! Thanks so much for everything!!! Kisses

Cristina and Mirko

It's been a few months since Mirko and I got married, but we wanted to thank you so much for making our day even more special, thanks to your wonderful voices and the strong emotions you made us feel ... You are fantastic!!!!!!
Thank you very much, a big hug

Alessandra and Giuseppe

We wanted to thank you infinitely for making our ceremony welcoming and joyful and to send you the compliments from all the guests who appreciated you very much.

Elisa and Ludovico

Your presence at our wedding made everything more intense and joyful. The songs were beautiful and you were wonderful. A huge thank you from us and our families. You are great guys, keep it up!!!

Stefania and Mauro

A special day made even more unique and unforgettable thanks to your presence! From the exciting and moving wedding march to the exciting and engaging final song "Oh Happy Day". Everyone remembers that day, everyone keeps talking about it ... this is the result of your skill! THANK YOU!

Sara and Stefano

Stefano and I wanted to thank you for making our wedding unforgettable!!! You made us entertain and thrill with your beautiful voices and your smiles. Thanks again and see you at your next concert!!!

Elisa and Lucio

When we dreamed of our wedding day, there was a gospel choir that would make everything perfect ... and you made our dream come true. THANK YOU!!!!!!

Martina and Michael

When we decided to choose a gospel choir to animate the wedding ceremony, we didn't know how great and emotional it would be. Thanks for the sweetness, the joy and the cheerfulness you have transmitted to us!!! You are fantastic and your voices wonderful!!!